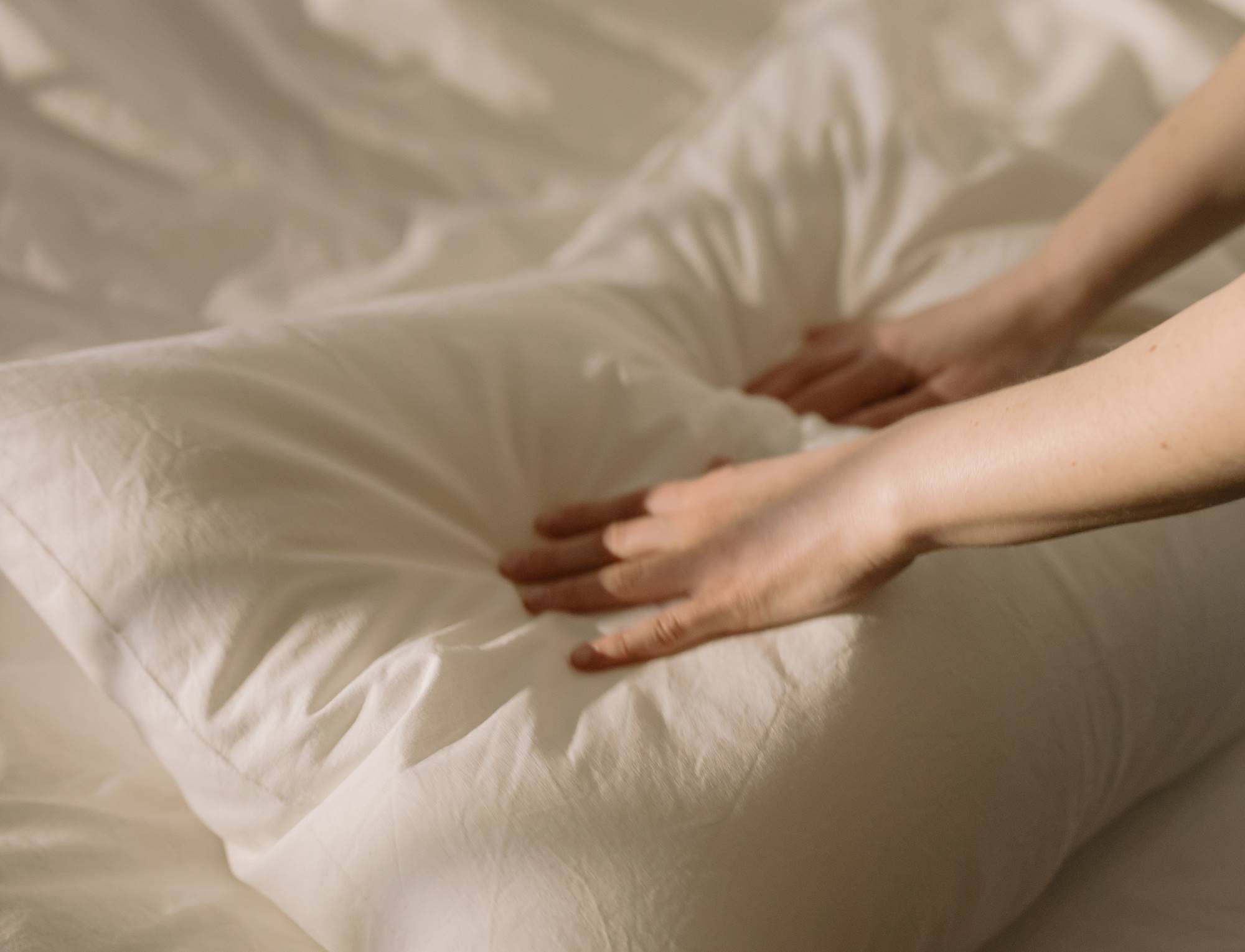 The suite of dreams
Coming Soon
Welcome to our exclusive 100 square metres suites, complete with a lavish king-size bedroom (and a connecting twin room—in case you'd like an additional 25 square metres). Our TOP Suites feature a fully equipped kitchen, allowing you to prepare your favourite courses—or have them prepared for you by our chef. Additionally, a private wellness area awaits you, providing relaxation whenever you need it.
The walk-in wardrobe offers ample space for your clothes, while the large bathtub is perfect for a soothing soak after a long day in the city. The dining and living rooms radiate a warm and inviting atmosphere, while the private library offers a quiet retreat for book lovers. Enjoy a stunning view of the garden, providing a tranquil backdrop to your stay.
It's in the details
125 m2
Bathroom amenities by Muro Scent
Free Wi-Fi
Complimentary coffee and tea facilities
A vanity set
A library stocked with captivating reads
A digital concierge by Suitepad
A minibar, filled with drinks and snacks
Interactive 40" TV
A kitchenette or even a fully equipped kitchen
Turndown service
Similar suites that may inspire you
Our 50 square metres POP Suites come with luxurious king and sofa beds, plus roomy bathtubs to unwind in. To provide you with that cosy home-away-from-home feeling, these suites feature a spacious living room and a separate sleeping area.
Our 75 square metres suites include a sleeping area equipped with a king size bed, a spacious bathtub to soak away the day in, a large living room with a work desk, a walk-in wardrobe and a handy kitchenette.
Our Big Suites span 115 square metres and include a sleeping area equipped with a king size bed, a roomy bathtub, a handy kitchenette, a walk-in wardrobe, a large living and dining room, and even a professional office.