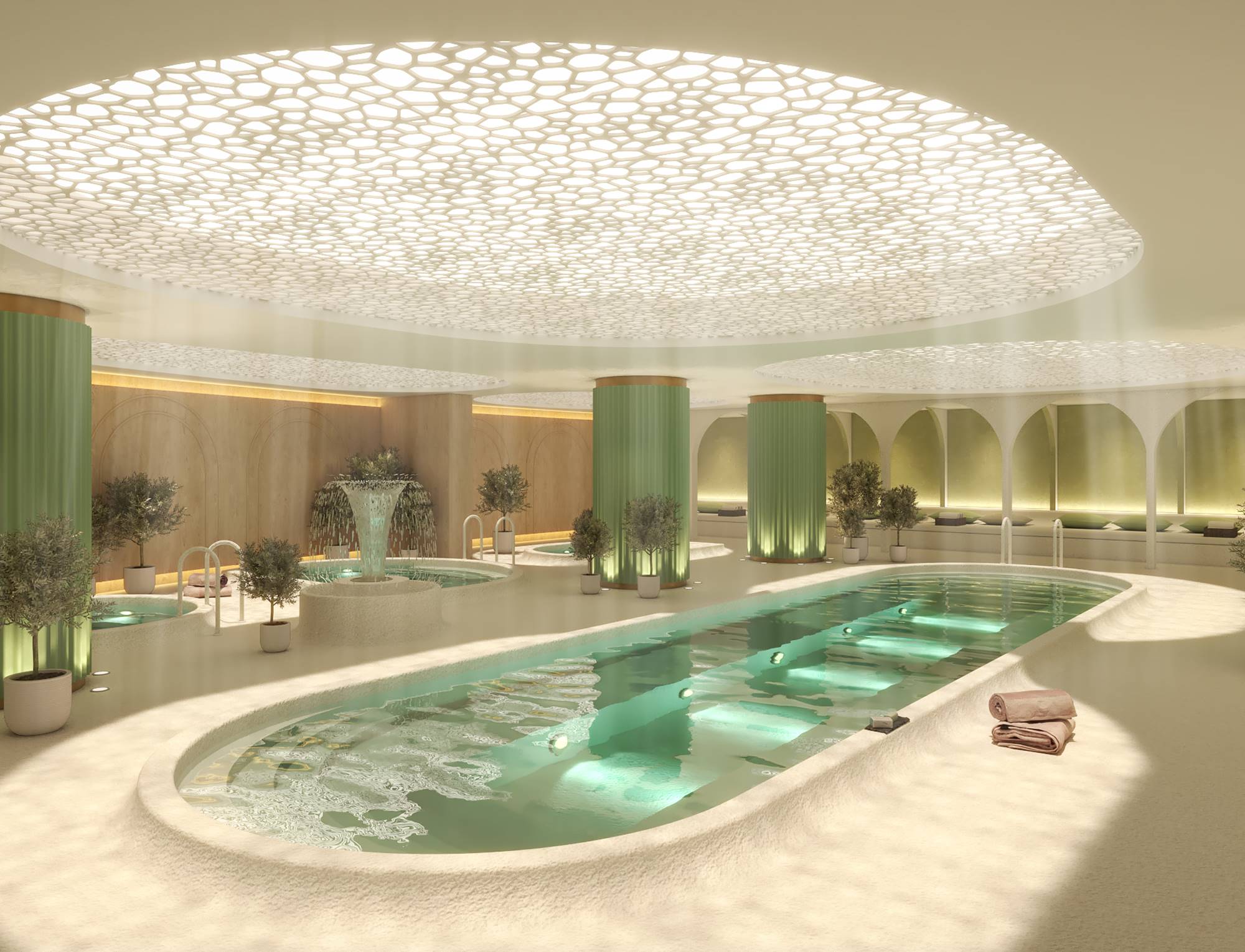 Unwind in mindful luxury
A healthy mind in a healthy body
At Cardo Roma, mindfulness and wellbeing are deeply ingrained in everything we do. We've meticulously designed our spaces to be more than just a place to stay—they're sanctuaries for self-discovery and reflection. Each one is crafted with mindfulness in mind, creating a sense of awareness that permeates throughout the entire experience of staying at our hotel.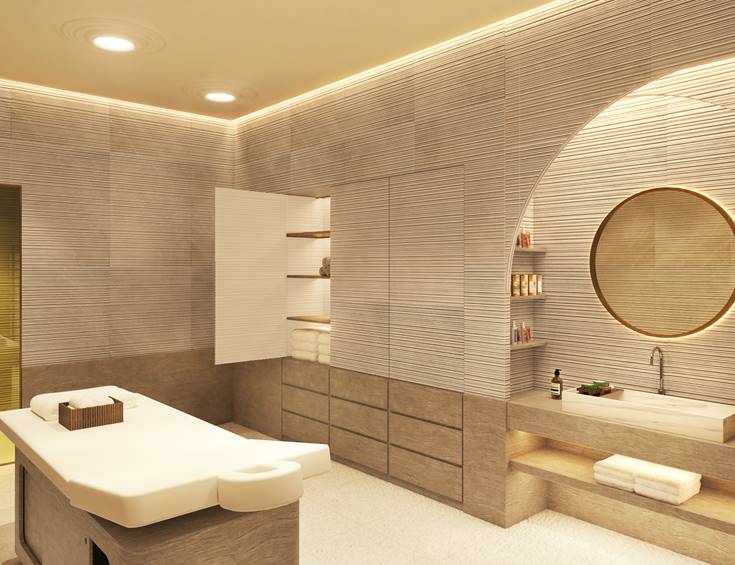 Recharge at Olea
Olea Wellness and Spa, Rome's largest and most exclusive oasis of relaxation, is the perfect setting for rest, reflection, and mindfulness. Immerse yourself in the true Roman bath experience thanks to our four inviting pools.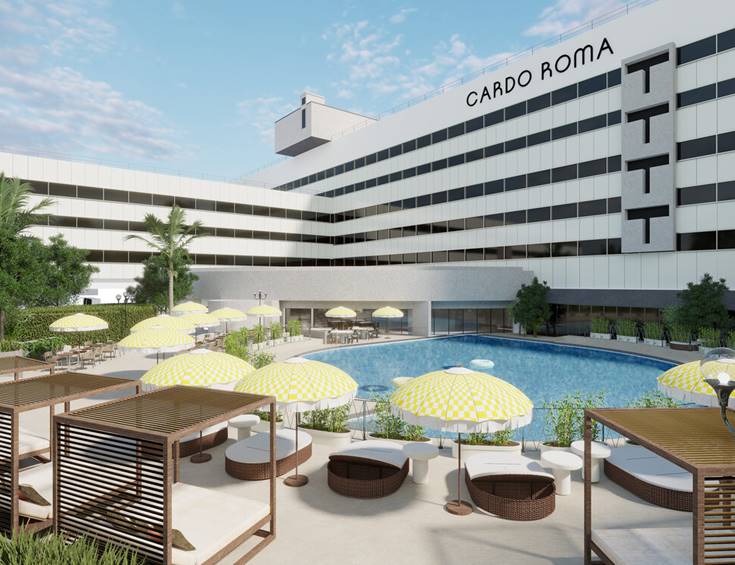 Take a dip in our outdoor pool
With its comfy sunbeds, luxurious cabanas, delicious drinks and lively pool parties, our outdoor pool is the place to be.
Achieve your goals at our Gym
Our hotel gym has machines, weights, Technogym gear, personal coaching, and group sessions. Maximise your stay and unleash your inner athlete.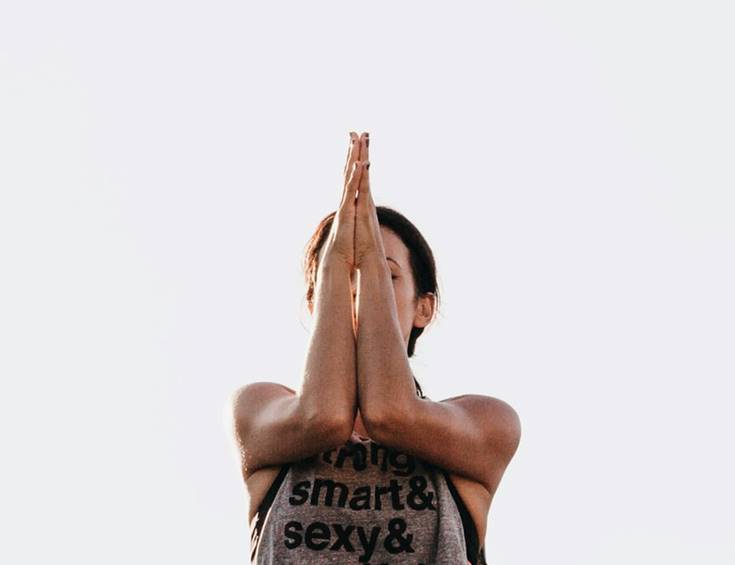 Yoga for serenity and balance
Connect with your body, mind and soul during our tailored yoga sessions. Bring your own mat and stretch it out, or book a session with our professional teachers.